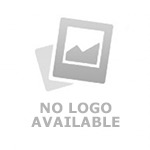 Security Tips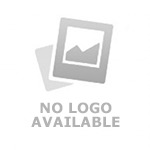 Protecting your account and safeguarding the transactions is our prime concern. To protect your account and money from potential fraudulent attempts, please follow the below to secure your personal information.
DO NOT share your Upay login Password and/ or transaction related One Time Password (OTP) with anyone for any reason. UCB does not ask for any such information from you.
DO's:


Fill up the Registration Form as per NID. Your NID will be used to verify identity and ownership of your Upay Wallet.
Always keep your Upay Password and One Time Password (OTP) secret at all times.
While making transaction, please verify authenticity of Recipient and protect your information by shielding the keypad for entering Amount, Upay password and OTP related to your Upay Account and transaction.
When cashing out from ATMs, use only "ATM Withdrawal" option from your Upay Home.
Check your Account balance before and after each transaction you make.
Be sure that you have received the transaction SMS from "Upay" after each transaction and ensure that the balance information matches your expected balance.
For any problem report, information or verification directly contact with call to Upay 24/7 helpline 16419 or email to info.upay@ucb.com.bd.

DON'Ts:


Never write down your Upay Password and/or One Time Password (OTP) or share them with anyone.
Do not respond to any request to share your personal information calming as Upay/UCB staffs
Do not respond to any communication regarding lottery, prize or competition. Consult Upay 24/7 Helpline 16419 to verify authenticity of any phone call or SMS regarding such communication.
Do not lend your phone with Upay wallet to anyone you do not trust or know.
Do not use others' Upay Account for your own transaction. Upay wallet Registration is completely free of cost. So, register your own mobile number and use yourself.
If you receive any such request to share your personal information, contact us directly:

Call to 16419
Email at info.upay@ucb.com.bd

We would also like to request you share this information to your known person. Stay safe and thank you for staying with United Commercial Bank Limited.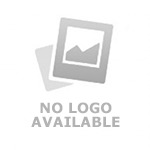 uPlay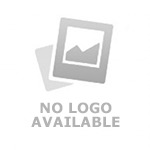 Customer Offers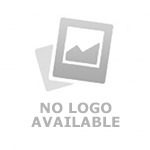 Customer Discounts:
20% Discount
Valid Till – 31st JANUARY,2020

15% Discount on Selected Items
Valid Till – 19th JUNE,2019

10% Discount
Valid Till – 11th DECEMBER,2019

 

10% Discount
Valid Till – 2nd APRIL,2019

10% Discount & Free Visa Processing Fee
Valid Till – 25th DECEMBER,2019

15% Discount
Valid Till - 2nd APRIL, 2019

20% Discount
Valid Till – 24th OCTOBER,2019

10% Discount
Valid Till – 9th OCTOBER,2019

Upto 25% Discount
Valid Till – 1st OCTOBER,2019

15% Discount
Valid Till – 2nd APRIL, 2019
Upay
Upay is a digital payment system owned by United Commercial Bank Limited (UCB), Bangladesh. Upay has been implemented to promote cashless and universal i.e. anytime-anywhere payments using mobile phones in Bangladesh. For the first time ever in Bangladesh, Upay uses the most innovative and reliable technologies like Blockchain and QR or Quick Response Code to secure all financial transactions. Customers can use Upay to make payments for goods/Services from Physical/Online Merchants. S/he can also make consumer, corporate and government payments (e.g. mobile recharge, bill payment, money transfer, ticketing, loan repayment, inward remittance, insurance premium, payment of salaries, social benefits etc.), purchase of digital cheque for gifts and payments, redemption of coupons/vouchers/reward points. In a nutshell customers' existing mobile device would become the medium of payments. S/he does not need to carry Cash or Card for payments. To summarize the power of convenience that Upay offers to customers, following are some of the main value propositions:
Digital Payments. Cashless/card-less transactions using digital devices
Mobile Payments. Use of smart mobile phone (both Android and iPhone) for payments
Universal Payments. Anytime-anywhere many-in-one payments
Direct Debits. Make payments directly debiting accounts or digital wallet or credit card
All Payments. All payments involving consumer, corporate and government
Innovative and Reliable Technology. Highly secure transactions using Blockchain and QR Code Technology
Faster Transaction. No long queues - faster than card transaction
Lower Cost of Transaction. No cost to the consumer. Much cheaper for corporates & merchants
To log in Upay, please visit www.upaybd.com
FAQ
What is Upay?
Upay is Bangladesh's 1st cryptographically secured QR (Quick Response) Code based digital payment system of UCB which can be used in payments that include purchasing of goods and services from a physical or online merchant. At present, Upay is the only available QR Code based payment system in Bangladesh launched by UCB.
Who are eligible to avail Upay services?
UCB Customers with valid NID, Mobile No and/or email address
UCB Credit Card Holders with valid NID, Mobile No and/or email address
Anyone with valid NID, Mobile No and/or email address after verification
Anyone having a valid NID, Mobile No and/or email address can self register after downloading the application from Google Play or Apps Store.
How can I register for Upay in case I do not meet the eligibility of Auto Registration?
You can visit any of UCB branches and fill up a simple 'Upay Application Form' and sign as per the signature provided in your UCB Account. You can download the Upay Application Form from UCB website (www.ucb.com.bd).
How Can I download the Upay Apps from Google Play or App store?
For 1st time users please follow the following steps
Click Play Store from your Android Phone or Apps Store from IPhone
In search option type Upay UCB for quick search.
Download the Apps.
After Download is complete, use the step by step guide of the apps.
What is the Fee/Charge for using Upay?
Registration and use of Upay is free for individual customers. There will be applicable charges for Corporates that will be published separately once the service is available in Upay.
How will I add my account(s) and Credit Card in Upay?
At present, only UCB accounts can be added by doing any of the followings:
Customer fill up the customer application form and need to email the form to info.upay@ucb.com.bd from your registered email address (customer can download the application form the website)or
Customer fill up the customer application form and submit to nearest UCB branch.
If I have multiple accounts, will all accounts and credit cards be added?
If you meet the eligibility criteria as mentioned in previous question, customer can add multiple accounts as per the options mentioned in previous answer.
What are the payment services I can avail using Upay?
You can buy goods/services from UCB registered physical and online merchants as per the Merchant List available in UCB Website under Upay (http://www.ucb.com.bd/index.php?page=upay) . For this, you can debit your account directly from Upay.
I want to know more about Digital Wallet
In Digital Wallet you can pre-load amount for doing transaction. Other than debiting your CASA, you can also use Digital Wallet to pay through Upay. You can fund your digital Wallet by following ways.
UCB CASA Account transfer instruction from Upay web
Giving Electronic Fund Transfer (EFT) request from you other bank.
You can use all available Services through Digital Wallet.
How to Load Money into Upay Digital Wallet?
 Log into upaybd.com using valid user id and password
Select Wallet from menu
Select CASA.
Select source accounts and then select Fund Wallet.
Insert amount along with remarks.
OTP will be send to your registered mobile number and email.
Enter received OTP  and submit
After successful transaction, given amount will be loaded into Upay Digital Wallet.
After successful transaction, you will receive a SMS
Will I Get any Interest for amount stored in Digital Wallet?
No. You will not receive any Interest for amount stored in Digital Wallet.
What other future services can I avail using Upay?
You can transfer funds from one UCB account to another UCB Account or one Upay wallet to another Upay wallet. In that case, you will need to add the beneficiary account or wallet in your Upay Application before the transfer.
You can also get a 'Digital Cheque' using Upay by debiting your account or your credit card which you can present digitally to any other UCB Account or Upay Digital Wallet Holder. The beneficiary of this digital Cheque can use the Cheque to buy goods and / or services from any Upay merchant or can also deposit the Cheque into your UCB Bank account. Such a Cheque will be cleared immediately and the balance can be accessed immediately.
There will be other services in future which will be announced duly.
How will I get Upay App?
After registration, you will get an email and SMS notification confirming your registration where detailed steps will be provided to get the access to Upay. In Google Play (now) and in Apple Store (in future), Upay will be available for downloading Upay app into your preferred Smart mobile device.
How can I use Upay for available payment services?
You will get detailed steps for availing available services in the 'Upay User Guide' available at UCB website (www.ucb.com.bd) under Upay.
How will I know whether transaction is completed or not?
You will instantly get SMS notification in your registered mobile number including email notification in your registered email address after the transaction at a UCB registered physical or online merchant.
Do I need to register again in case I change my mobile set?
No. You must ensure that you are using your registered mobile number that you provided with your UCB Account in the new mobile set. You need to download Upay App from Google Play or Apple Store and log in using your previous 'User ID' and 'Password'. You will receive a 'One Time Password (OTP)' which you need to provide as 'PIN' for the login.
Do I need to register again in case I change my mobile number?
No. You need to send formal request to any branches of UCB with your signature that you provided while opening account in UCB for updating the new mobile number in the system. Accordingly, Bank will arrange for updating your Upay account. You will receive a 'One Time Password (OTP)' on your new mobile number which you need to provide as 'PIN' as your confirmation of the change in your mobile number. After that you can continue using Upay as like before you did.
What should I do if I lose my mobile set? Is my Upay account safe?
If you lose your mobile set with mobile number or if it is stolen, your Upay Account is safe because you have the password without which your Upay Account cannot be operated. You should contact with your Mobile Operator to block your mobile number. After withdrawing the new SIM, you can use your Upay Account as usual.
If I forget my password, what should I do?
You need to click the 'Forget Password?' button in Upay mobile App and follow the onscreen instructions to reset your password.
How can I see my previous transaction history?
You would be able to view your previous transaction history from Upay. Click Transactions Enquiry button in the opening screen. Each page will show 5 transactions. For further query you need to scroll down.
What should I do if I face problems while using Upay?
You can call our 24/7 Call Center at 16419 to get the support from our agent or send email to info.upay@ucb.com.bd from your registered email address.
How to Purchase Goods/Services by Debiting UCB Account?
Log into Upay Application using valid User ID and Password
Complete 2FA (Two Factor Authentication)
Enter Amount Limit (for the next transaction)
Enter the Time Limit (in minutes) that the QR Code will be valid for before which you must use the QR code else the QR code will be invalid
Select CASA Account from Payment Option
Generate the QR Code by pressing NEXT
Scan QR code by Merchant App
Upon successful transaction, you will receive Payment completion text message and email (if you have provided your email)
Merchant will also receive successful payment confirmation email to the email address provided by the merchant.
Is my QR Code safe?
Yes, your QR code is very safe and secure. Even if someone gets hold of your QR code, s/he cannot use that QR code thanks to a much secured cryptographic digital technology that Upay uses for each and every QR code generated.
The QR code is also valid for a certain time limit that you allocate. When the limit expires, your QR code becomes invalid.
How many QR codes can I generate at a time?
While you can generate many QR codes, however, currently we allow you to use only the latest QR code.
What happens to the QR Codes that becomes invalid as you explained above?
We simply mark them as INVALID in Upay and eventually drop them from the system.
Can I download Upay application from Apple Store or Google Play store for free?
Yes, you can download customer app from Apple store or Google Play store but not the merchant app which will only be provided to the Upay partner merchants.
Can I start using the Customer App immediately after enrolment?
For auto registered accounts in Upay, you can immediately use the Upay Customer app as soon as you download the app. However, for newly registered Upay services, you will need to wait minimum 30 minutes after confirmation of enrolment of your account(s) or Credit Card Number.
Application Forms
Restaurant List
| | |
| --- | --- |
| MERCHANT NAME | ADDRESS |
| GLORIA JEAN'S COFFEES  GUL2 | GULSHAN 02, DHAKA -1212 |
| LA TARTE | PLOT#SW(A)-29, HOUSE#35, GULSHAN SOUTH AVENUE, GULSHAN 1,DHAKA |
| GLORIA JEAN'S COFFEES  GUL1 | PLOT-SW(A)- 29, HOUSE 35, GULSHAN SOUTH AVENUE, GULSHAN, DHAKA - 1212 |
| GLORIA JEAN'S COFFEES DHAN | 67 (NEW), 767(OLD), GH HEIGHTS, SATMASJID ROAD, DHANMONDI, DHAKA  |
| SIGNATURE | 54/A, GULSHAN AVENUE, DHAKA#1212. |
| EJAB FOODS LTD | HOUSE#78,ROAD#11,BLOCK#D,BANANI,DHAKA |
| TRUMP CAFÉ | KEARI CRESCENT,LEVEL#2,SHATMASJID ROAD,DHANMONDI,DHAKA-1209 |
| THE FUMEZ | HOSE #101, RM CENTRE (3rd Floor).GULSHAN-2, DHAKA-1212 |
| PAPRIKA | HOUSE#55,ROAD#4/A, DHANMONDI, 1205 |
| CITY SHAWARMA HOUSE | 9/KA,P.C.CULTURE HOUSING,RING ROAD, SHYAMOLI, 1207 |
| CITY SHAWARMA HOUSE | HOUSE#54,ROAD#10/A, DHANMONDI, DHAKA-1205 |
| BOMBAY FRIED CHICKEN | SHOP#38-39,BLOCK#C,LEVEL#08, BASHUNDHARA CITY, DHAKA-1205 |
| SHWARMA HOUSE | SHOP#26,BLOCK#C,LEVEL#08, BASHUNDHARA CITY, DHAKA-1205 |
| CHEFS KITCHEN | POLICE PLAZA CONCORD,4TH FLOOR,FOOD COURT, GULSHAN, DHAKA-1212 |
| TASTE BLAST TWIST OF TASTE | 60(5TH FLOOR), KEARI CRESCENT, ROAD#2/A, ZIGATOLA BUS STAND, DHANMONDI, DHAKA-1205 |
| UMBRELLA | SHOP#41F/8,5TH FLOOR,NAVANA TOWER SHOPPING COMPLEX,GULSHAN-1,DHAKA-1212 |
| BR.GR KLUB | 15/10,TAJMAHAL ROAD,MOHAMMADPUR,DHAKA-1207 |
| DELHI DARBAR | SHOP#19,20, BLOCK#C, LEVEL#08, BASHUNDHARA CITY, DHAKA-1205 |
| DELHI DARBAR | SHOP#706,708,LEVEL#7,MIRPUR SHOPPING CENTER,MIRPUR,DHAKA-1216 |
| DELHI DARBAR | NAVANA GH-HEIGHT, SPACE#AZ (2ND FLOOR), PLOT#767, SAT MASJID ROAD, DHANMONDI, DHAKA-1209 |
| AMERICAN BURGER | SHOP#34, BLOCK#C, LEVEL#08, BASHUNDHARA CITY, DHAKA-1205 |
| DELHI DARBAR-3 | SHOP#04, BLOCK#C, LEVEL#08, BASHUNDHARA CITY, DHAKA-1205 |
| DELHI DARBAR-2 | SHOP#22, BLOCK#C, LEVEL#08, BASHUNDHARA CITY, DHAKA-1205 |
| SEA SHELL RESTAURANT & PARTY CENTER | HOUSE#113/B,ROAD#07,SECTOR#04,UTTARA,DHAKA-1230 |
| BIYE BARI DHANMONDI | 60,SATMASJID ROAD,LEVEL#08,KEARI CRESCENT,ZIGATOLA BUS STAND,DHANMONDI,DHAKA-1209 |
| THE CREAMER SHYAMOLI SQUARE | SHOP#677&678,LEVEL#06,SHYAMOLI SQUAE,MOHAMMADPUR,DHAKA-1207 |
| FOODBOOK BANANI | HOUSE#32,LEVEL#03,BLCK#G,ROAD#11,BANANI,DHAKA-1213 |
| TERRACE VIEW RESTAURANT | HOUSE#06,LEVEL#06,LAKE DRIVE ROAD,SECTOR#07,UTTARA,DHAKA-1230 |
| KIVA HAN GULSHAN1 | HOUSE#1/A.ROAD#23,GULSHAN-1,DHAKA-1212 |
| KIVA HAN UNICEF BRANCH | UNICEF BRANCH,BSL OFFICE COMPLEX,1 MINTU ROAD,DHAKA-1000 |
| KIVA HAN ADB BRANCH | ADB BRANCH,#PLOT#E-30,BANGLADESH PRESIDENT MISSION,SHER-E-BANGLA NAGAR,DHAKA-1207 |
| KIVA HAN GP HOUSE | GP HOUSE,BARIDHARA,DHAKA-1212 |
| MEHERJAN DINING SHYAMOLI SQUARE | SHOP#601,LEVEL#06,SHYAMOLI SQUARE,DHAKA-1207 |
| MEHERJAN DINING SHYAMOLI SQUARE 2 | SHOP#613,24/1,24/2,SHYAMOLI SQUARE,MOHAMMADPUR,DHAKA |
| DSS WEST CAFÉ SHEWRAPARA | 586/A,SHEWRAPARA,ROKEYA SARANI,MIRPUR,DHAKA-1216 |
| ARABIAN GRILL & PLATTER RM CENTER | 101,RM CENTRE,GULSHAN-2,DHAKA-1212 |
| CHINA MART SHEWRAPARA | 586/1,SHEWRAPARA,ROKEYA SARANI,MIRPUR,DHAKA-1216 |
| CAFÉ MASALA GOSTH RESTAURANT | HOUSE#11,SONARGAON JANAPATH ROAD,SECTOR#07,UTTARA,DHAKA-1230 |
| FORK N KNIFE | HOUSE#32,ROAD#03,DHANMONDI,DHAKA-1209 |
| MATIR SHANGKHI | HOUSE#35,LEVEL#08,BLOCK#C,ROAD#02,AHMED & KAZI TOWER,DHANMONDI,DHAKA-1209 |
| LA EXPRESSO | HOUSE#35,LEVEL#08,BLOCK#A,ROAD#02,AHMED & KAZI TOWER,DHANMONDI,DHAKA-1209 |
| BAMBOO  SHOOT | 101,GULSHAN AVENUE,R.M CENTER,DHAKA-1212 |
| GOONG THE CASTLE | HOUSE#12,ROAD#50,GULSHAN-2,DHAKA-1212 |
| THE NEW GULSHAN PLAZA RESTAURA | SHOP#738,PLOT#33,ROAD#45.GULSHAN-2,DHAKA-1212 |
| OREGANO RESTAURANT | HOUSE#74,ROAD#5/A,6TH FLOOR,DHANMONDI,DHAKA-1205 |
| CINE CAFÉ | PLOT#35,2ND FLOOR,ROAD#02,AHMED KAZI TOWER,DHANMONDI,DHAKA-1205 |
| THE COFFEE BEAN & TEA LEAF | PLOT#11/A,CES,ROAD#117,GULSHAN-2,DHAKA-1212 |
| NAWABI VOJ LALBAGH | 50, LALBAGH, INFRONT OF LALABAGH KELLA MOSHJID, DHAKA - 1211 |
| NAWABI VOJ MOHAMMADPUR | HOUSE-24/B, BLOCK-C, RING ROAD, MOHAMMADPUR, DHAKA - 1207 |
| SPAGHETTI JAZZ | PLOT#3, ROB BHABAN, 4TH FLOOR, GULSHAN-2, C/A, DHAKA - 1212 |
| SUSHI SAMURAI | HOUSE#100, ROAD#11, BLOCK#C, BANANI, DHAKA - 1213 |
| NAWABI VOJ BAILY ROAD | 15, BAILY ROAD, 6 NATOK SARANI, DHAKA - 1000 |
| FAHRENHEIT | HOUSE#25,LEVEL#12,ROAD#11,BLOCK#H,BANANI,DHAKA-1213 |
| GULSHAN DARBAR RESTAURANT | 29,SOUTH AVENUE,1ST FLOOR,GULSHAN-1,DHAKA-1212 |
| SHAWARMA KING RESTAURANT | 566/A, BLOCK#C, LEVEL#1, NIGHTINGALE SKYVIEW, KHILGAON, TALTOLA, DHAKA-1219 |
| SHAWARMA KING RESTAURANT | RUPAYAN ZR PLAZA, LEVEL#3, SATMASJID ROAD, 9/A DHANMONDI, DHAKA-1205 |
| SHAWARMA KING RESTAURANT | PLOT#5, BLOCK#A, SEA SUN RESORT, KALATALI ROAD, COX'S BAZAR-4700 |
| SHAWARMA KING RESTAURANT | HOUSE#1, ROAD#1, BLOCK#A, AVENUE ROAD, RAMPURA BANASREE, DHAKA-1219 |
| ALIF GARDEN RESTAURANT | HOUSE#24, ROAAD#01, NIKUNJA-2, KHILKHET, DHAKA-1229 |
| CUF CHINESE RESTAURANT | PLOT#69. RAJUK COMMERCIAL COMPLEX, SECTOR#07. UTTARA, DHAKA-1230 |
| QUENCH | AWAL CENTRE (20TH FLOOR), 34 KAMAL ATATURK AVENUE, BANANI, DHAKA-1213 |
| AL BARAKA CHINESE | PLOT#39, SECTION#6, BLOCK#KHA, SENPARA PARBATA, MIRPUR, DHAKA-1216 |
| RAFFINATO | HOUSE#09, ROAD#36, GULSHAN-2, DHAKA-1212 |
| SIDE DISH INTERNATIONAL CUISINE | HOUSE#02, ROAD#02, SECTOR#01, UTTARA, DHAKA-1230 |
| C MINOR | HOUSE#60, ROAD#2/A, ZIGATOLA, DHANMONDI, DHAKA-1205 |
| SALTZ | N.WF-8, GULSHAN AVENUE, GULSHAN-2, DHAKA-1212 |
| BUFFET HOUSE | NAYASARAK POINT, SYLHET-3100 |
| FOOD PALACE | HOUSE#SWF 4/A, ROAD#1, GULSHAN-1,DHAKA-1212 |
| CAFÉ MARIO'S | HOUSE#11, ROAD#68, GULSHAN-2, DHAKA-1212 |
| BURGER LAB | KA-1/1, JAGANNATHPUR, BASHUNDHARA ROAD, BASHUNDHARA R/A, DHAKA-1229 |
| CAFÉ ANTHRO | 314, SOLMAID APOLLO BYPASS ROAD, KUWATI MOSQUE ROAD, VATARA, DHAKA-1212 |
| AANGAN | 397/B, MALIBAGH CHOWDHURYPARA, DHAKA-1219 |
| AANGAN | 401/1/A,(1ST FLOOR), KHILGAON, CHAWRASTA, DHAKA-1219 |
| CHERRY DROPS LTD. | HOUSE#35, ROAD#2, LEVEL#5, AHMED & KAZI TOWER, DHANMONDI, DHAKA-1209 |
| CHERRY DROPS LTD. | 572/1, BLOCK#C, KHILGAON CHOWDHURYPARA, DHAKA-1219 |
| EL TORO | HOUSE#09, ROAD#36, GULSHAN-2, DHAKA-1212 |
| HASHTAG RESTAURANT MUSIC CAFÉ & LOUNGE | MEHEDIBAGH JAME MASJID MARKET, MEHEDIBAGH, CHITTAGONG |
| HELL'S KITCHEN | 394/B, SHAHID BAKI ROAD, MALIBAGH CHOWDHURIPARA, TALTOLA, DHAKA-1219 |
| CUPPA COFFEE LOUNGE | HOUSE#11, ROAD#46, 1ST FLOOR, GULSHAN-2, DHAKA-1212 |
| THE DINNING LOUNGE | 373/B, 3RD FLOOR, SHOTODOL ROSE HEIGHTS, KHILGAON TALTOLA, DHAKA-1219 |
| THE SWEETSIN COFFEES | 67, SATMASJID ROAD, DHANMONDI, DHAKA-1209 |
| THE SKY LOUNGE & RESTAURANT | ATLANTA TRADE CENTER, 23/A, O.R NIZAM ROAD, GOLPAHAR,C CHITTAGONG-4203 |
| DAWAT RESTAURANT  | CITY CORPORATION BUILDING, CHERAGI PAHAR MORE, JAMAL KHAN,CHITTAGONG-4000 |
| MEHERJAN DINNING | 25, MOMOTA PLAZA (2ND FLOOR), 6/KHA, ROAD#1, SENPARA, MIRPUR, DHAKA-1216 |
| HANDI | PUNAK BHABAN, 2ND FLOOR, DAMPARA POLICE LINE, M.M. ALI ROAD, CHITTAGONG-4000 |
| HANDI | HOUSE#46, ROAD#9/A, RUPAYAN Z.R PLAZA, SATKASJID ROAD, DHANMONDI, DHAKA-1209 |
| HANDI | 138, EASTERN NIBASH, MIR SHOWKAT AVENUE, GULSHAN-2, DHAKA-1212 |
| DA ROOFTOP RESTAURANT | 397/B, (7TH FLOOR), KHILGAON CHOWDHURIPARA, SHAHID BAKI SARAK, DHAKA-1219 |
| WOODHOUSE GRILL | HOUSE#99, ROAD#11 ,BLOCK#C, BIR UTTAM KHADEMUL BASHAR SARAK, BANANI, DHAKA-1213 |
| ARISTON | 586/C, SHAHID BAKI ROAD, KHILGAON, DHAKA-1219 |
| ARISTON | JA-3, MOHAKHALI, DHAKA-1212 |
| AZZURRI BANANI | HOUSE#57,ROAD#13/E,BANANI,DHAKA-1213 |
| PINEWOOD CAFÉ | HOUSE#19, ROAD#12, DHANMONDI, DHAKA-1209 |
| BITTER SWEET CAFÉ | HOUSE#10,C/A, ROAD#53, GULSHAN#02, DHAKA-1212 |
| CAFÉ EUPHORIA | HOUSE#100, LEVEL#05, ROAD#11, BLOCK#C, BANANI, DHAKA-1213 |
| CAFÉ EUPHORIA | KEARI CRESCENT TOWER, LEVEL#06, JIGATOLA BUS STAND, DHANMONDI, DHAKA-1209 |
| DELHI DARBAR | HOLDING#979, 2ND FLOOR, KHILGAON PUNORBASHON, KHILGAON, DHAKA-1219 |
| COFFEE TIME | PLOT#32/1, AVENUE 5, BLOCK#B, SECTION#06, MIRPUR, DHAKA-1216 |
| COFFEE TIME | HOUSE#01, ROAD#02, BLOCK#F, SECTION#12, MIRPUR, DHAKA-1216 |
| COFFEE TIME | HOUSE#01, ROAD#20, SHAHMAKHDUM AVENUE, SECTOR#11, DHAKA-1230 |
| CRIMSON CUP | HOUSE#25, ROAD#11, BLOCK#H, BIR UTTAM KHADEMUL BASHAR SARAK, BANANI, DHAKA-1213 |
| CRIMSON CUP | RANGS NASIM SQUARE, HOUSE#275/D, ROAD#27, DHANMONDI, DHAKA-1209 |
| CRIMSON CUP | QUANTAM MUSTAFA TOWER, 2ND FLOOR, 18 GAYS-UL AZAM AVENUE, SECTOR#13, UTTARA, DHAKA-1230 |
| DELHI DARBAR | SHOP#565, 5TH FLOOR, ROAD#144, POLICE PLAZA CONCORD, GULSHAN-1, DHAKA-1212 |
| DELHI DARBAR | EVA ROSE, HOUSE#6/B, 2ND FLOOR, ROAD#44, GULSHAN-2, DHAKA-1212 |
| NORTH END | KHA-47/A, 1ST FLOOR, PRAGATI SARANI, ASHAJADPUR, GULSHAN, DHAKA-1212 |
| SPARK CAFÉ | KB SQUARE,LEVEL#11,49/A,SATMOSJID ROAD,DHANMONDI,DHAKA-1205 |
Registration Process
Application Process of Customer
---
User Manual