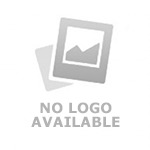 House Hold Durable Loan
House Hold Durable Loan
Purpose:
Purchase of household durables like Television, Refrigerator, Air Conditioner, Washing Machine, Computers, other household furniture etc. for personal use only.
Customer Segment:
Any Bangladeshi individual who has the means and capacity to repay the loan. In specific terms, the target customers should cover salaried executives of multinational Companies, middle to large size local corporate, Government officials, Officials working in Semi- Government, Autonomous and reputed NGOs (Non-Government Organizations), international aid agencies & UN bodies, any tax paying businessmen of repute, any employed / self-employed tax-paying individual having a reliable source of income.
Minimum Income:
TK .15, 000 for salaried individuals and Tk. 35,000 for businessman.
Loan Size:
Maximum Limit of Tk. 500,000.
Minimum Service/length of business:
For salaried individual, minimum service length of 2 year and must be a confirmed employee.
For self-employed/ business man having 3 years of experience.
Age Limit:
Minimum 25 years
Maximum 60 years at the time loan maturity.
Maximum Term of Loan:
Service charges:
2% on loan amount + VAT as per govt.regulation
Early settlement/Partial Payment: Allowed anytime without any charges.