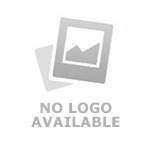 Home Loan
Home Loan
UCB Home Loan helps you to buy or build your dream home with an easy financing solution, featuring competitive interest rates and a host of benefits.
UCB Home Loan can be availed for:
Purchasing a new or used apartment, ready home
Construction of an apartment or home
Renovation of an existing apartment or home
Existing home loan pay off / loan takeover
UCB Home Loan Features
Maximum loan amount of up to BDT 1.20 crores  
Flexible repayment tenure of up to 25 years
Attractive variable interest rate and fees
No hidden charges
Fast approval process
Loan disbursement during the construction stage
Disbursement against tripartite agreement and registered mortgage
Loan top up and takeover facility
Loan facility for Non Resident Bangladeshis (NRB)
Who are eligible?
Salaried executives, businesspersons and self-employed individuals with minimum 3 years of experience
Applicant or applicants must have a minimum aggregate income of:
Salaried customers: BDT 40,000
Self-employed professionals: BDT 60,000
Businessmen & Landlords: BDT 75,000
Non Resident Bangladeshis (NRB): BDT 80,000 equivalent

Loan applicant must be at least 25 years of age
Related Fees & Charges
Please refer to Retail Banking Schedule of Charges


All loans are granted at the sole discretion of United Commercial Bank.