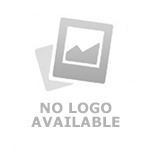 Education Loan
Education Loan
Purpose:
For educational purposes.
Customer Segment:
Employees of reputed Multinational Companies and large local corporate.
Employees of medium sized or mid-range local companies such as reputed schools & colleges, pathology labs, hospitals, restaurants, hotels, newspapers, airlines, real-estate developers of repute, insurance & leasing companies, NGOs, aid agencies, UN bodies, reputed trading firms and business establishments and all other salaried employees including employees of Government, Semi-government & Autonomous bodies.
Any tax paying businessmen of repute, any employed / self-employed tax-paying individual having a reliable source of income
Minimum Income:
TK .12,000 for salaried individuals and Tk. 25,000 for businessman
Tk. 10,000 for employees of Government, Semi government and Autonomous bodies
Minimum Service length:
For salaried individual, minimum service length of 2 years
Govt. employees must be confirmed on job
Age Limit:
Minimum 20 years
Maximum age 65 years at the time of loan maturity.
Maximum Term of Loan: 05 Years
Service charges: 1% of loan amount + VAT as per govt.regulations
Early settlement/Partial Payment: Allowed anytime without any charges