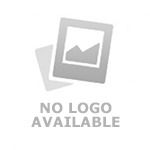 Doctors Loan
Doctors Loan
Purpose:
Small scale purchase of different medical equipment's, machineries, tools or other relevant items to support professional needs (e.g. run or set up a Clinic/Hospital/Dispensary)
Customer Segment:
Any Bangladeshi Citizen who is a graduate in Medical Science/Dentist/Eye/Allopathic as self-employed or salaried people has the means and capability to repay the loan.
Minimum Income: TK .10, 000/- for salaried doctor and Tk. 25,000 for practitioners.
Minimum Service/length of business:
For salaried individual, must be confirmed employees of an established organization.
For self-employed individual, a professional experience of minimum 2 years.
Loan Size:
Tk. 5,00,000/- for General Practitioner
Tk. 10,00,000/- for specialist doctors i.e. holding post-graduation degree
Age Limit:
Minimum age 25 years
Maximum age 65 years at the time of loan maturity.
Maximum Term of Loan: 05 Years
Service charges: 1 % of loan amount +VAT as per Govt. regulations
Service charges: 1% on loan amount + VAT applicable as per Govt.regulation
Early settlement/Partial Payment: Allowed anytime without any charges