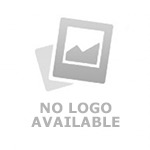 Auto Loan
Auto Loan
Buying your own car is no more a luxury, but a necessity. Drive home this modern day essential with UCB Auto Loan.
UCB Auto Loan can be availed for:
Purchasing non-commercial vehicles for personal use only
UCB Auto Loan Features
Financing for brand new and reconditioned cars of any brand
Maximum loan amount of up to BDT 40 Lacs or 50% of the car value, whichever is lower
Convenient loan repayment tenure of up to 5 years
Attractive interest rate and fees
No hidden charges
Fast approval process
Who are eligible?
Salaried executives, businesspersons and self-employed individuals
Applicant must have a minimum income of:
Salaried customers: BDT 50,000
Self-employed customers: BDT 60,000
Businessmen: BDT 75,000
Loan applicant must be at least 21 years of age
Related Fees & Charges
Please refer to Retail Banking Schedule of Charges
All loans are granted at the sole discretion of United Commercial Bank.