UCB Earning Plus Fixed Deposit (UEPFD)
UCB Earning Plus Fixed Deposit (UEPFD)
A Secure Investment that Guarantees Regular Return !
A steady source of income is imperative at all points in your life. At UCB, we understand this need for security. UCB Earning Plus FD doesn't just give you stable returns, financial safety & liquidity, but also the choice of when you want the interest on your principal – Monthly, Quarterly or Half-Yearly, depending upon your needs.
Key Features:
Monthly / Quarterly / Half-Yearly Interest Payment
Open with minimum 50,000 taka with no upper limit
Flexible tenors ranging from 1 to 10 years
Preferential Interest Rate for Senior Citizens (60 years & above)
Interest will be credited automatically to UCB Current/Savings Account. Stand Alone UEPFD is NOT ALLOWED. Customer must have to open/have a link account (either Current/Savings Account with UCB)
Fulfill urgent financial requirements without breaking the FD by availing credit facility up to 80% of the deposit
Automatic renewal of the FD
Partial Encashment of the FD is NOT ALLOWED
24/7 instant access to link account balance through any VISA/MasterCard ATM all over the country
Interest Rate:                   
Tenor

Earning Plus FD
Monthly Interest Pay

Earning Plus FD
Quarterly Interest Pay

Earning Plus FD
Half-Yearly Interest Pay

Regular Customer

1 to 10 years

8.50% p.a.

8.60% p.a.

8.70% p.a.

Women

1 to 10 years

8.75% p.a.

8.85% p.a.

8.95% p.a.

Senior Citizen (60 years & above)

1 to 10 years

9.00% p.a.

9.10% p.a.

9.20% p.a.
For details, please contact your nearest UCB Branch or call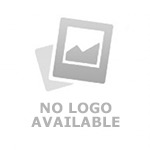 Note:
Income tax on interest & Excise Duty will be as per prevailing regulatory guidelines
Conditions apply