UCB Super Flex DPS
Make your small Savings BIG in Super Flex way !
UCB brings greater convenience & superior flexibility in building up your future savings through regular monthly deposit. A great way to grow your hard earned money at competitive rate.
Key Features:
Flexible tenors ranging from 1 to 10 years
Convenient Monthly Installment: Any amount from Tk. 500 to Tk. 1 lac
Monthly compounding interest calculation, which will lead to attractive Effective Rate & Maturity Value
Preferential Interest Rate for Senior Citizens (60 years & above)
7 days Grace period for installment payment after due date without penal charge
Missed installment(s) within the stipulated time will incur penal charge as per product interest rate on the overdue amount
Free auto installment transfer from link account. No need to stand in Branch queue
Fulfill urgent financial requirements without breaking the DPS by availing credit facility up to 80% of the deposit
24/7 instant installment deposit to link account through UCB Recyclers (real time cash deposit machine)
SMS & e-mail alert for installment payment
Interest Rate:                   
Tenor & Rate

Regular Customer

1 to 5 years: 9.00% p.a.
6 to 10 years: 8.00% p.a.

Women

1 to 5 years: 9.25% p.a.
6 to 10 years: 8.25% p.a.

Senior Citizen (60 years & above)

1 to 5 years: 9.50% p.a.
6 to 10 years: 8.50% p.a.
Maturity Value:
For details of maturity value, please click on the link UCB Super Flex DPS maturity value for Regular Customer,UCB Super Flex DPS maturity value for Women,
UCB Super Flex DPS maturity value for Senior Citizen or contact your nearest UCB Branch or call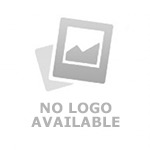 Note:
Credit facility/Loan can be availed after 1 year completion of the scheme subject to proper & timely payment of the prescribed monthly installments
Income tax on interest & Excise Duty will be as per prevailing regulatory guidelines
Conditions apply