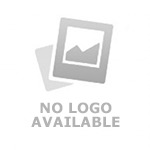 Benefits of Savings account
A savings account allows you to get monetary return on funds you have saved for future needs through the interest rate. Interest rates can be compounded on a daily, weekly, monthly, or annual basis. Savings accounts vary by monthly service fees, interest rates, method used to calculate interest, and minimum opening deposit.
Easy Access: Savings accounts offer easy access to your cash. In other words, your money is liquid and can be easily withdrawn with cheque book or debit card.
Bank Savings account grows your money: When you have money in a bank savings account, your money earns interest. This is a nice feature. Your bank savings account pays a rate of return on all the money in the account. That means that you get "paid" for keeping your money in the account. If you were not going to use the money anyway, then getting paid a little is better than nothing. When you have money in a bank savings account, your money earns interest. This is a nice feature. Your bank saving when you have money in a bank savings account, your money earns interest.
Savings account keeps your money safe: The safest thing to do with your money is to put it into a savings account. If you carry the money around with you, you might lose it. If the money is under your mattress, your house could burn down or be robbed. However, if the money is in a bank savings account, your banking institution is responsible for the safekeeping of that money. If the bank burns down, your money won't go with it, and any reputable bank will not just lose your savings.
Benefits of DPS
Forced saving: DPS essentially forces you to save on monthly basis. At maturity, it pays off a handsome amount of money. However, if one fails to pay monthly DPS on consecutive basis, depending on the terms and conditions, he or she might have to pay fine, or the account might get cancelled.
Your small savings can build a bright future: A DPS is a scheme that allows you to save on a monthly basis and get a handsome amount at maturity. DPS can give you the convenience of saving regularly in line with your monthly income stream. So, if you want to create a big savings to fulfill your cherished dream, DPS is the right solution.
Installment sizes and DPS term DPS: Can have a range of options for both installment size and maturity. The monthly installment can be as low as BDT 500 or any multiples of it i.e. BDT 1,000.00 , BDT 2,500.00 , BDT 5,000.00 and so on.
Credit Card VS Debit card
Credit card vs Debit cards: The basic differences Credit card and debit cards are stylish and handy. Both of them are safe to carry around as you do not always have to carry cash in your wallet. Therefore, you are less likely to lose your valuable money by accidents or robbery. Also, they make payment very convenient for the users. However, they have different functionality and features.
Credit Card:
How it works: The moment you use a credit card, the company essentially extends you a loan for the amount purchased. You typically sign for the purchase, and when they send you a bill, you are obligated to pay your balance. Essentially, the money spent through credit-card money is not your money!
The good side: While you go for purchasing something, you can enjoy the products even when your wallet is empty. It's also safe because you wouldn't have to carry cash everywhere.
The bad side: This convenience often turns into a bad habit when users go on a shopping spree without realizing if they can pay the dues on time. If you do not pay your balance on due time, the credit card company will charge you interest rates and late payment fees.
Think twice before spending from your credit card: Credit cards make it too easy to spend money. Just swipe the card and you can bring home the latest smart phone/tools/clothes. It's much harder for us to let go of our hard earned cash. The physical action of handing over cash to someone else is a lot more difficult than swiping a card.
Note to remember: Always try to make the minimum payment on your bill within the due date.
Debit Card:
How it works: On the other hand, Debit Card is associated with your bank saving account. When you make a purchase, that exact amount of money is taken out of your bank account within days.
The good side: The next time you go for purchasing something, you don't have to take the risk of carrying the required cash in your wallet; you can virtually carry your bank account in one card without risks. Debit cards also help to control your spending habit.
The bad side: Debit card would allow you to live within your means. It draws fund from the account where you have already deposited money. Hence, the amount of funds you can use is typically only the extent of your account balance. If you don't have enough cash in your account, typically, you can't make the purchase, which would have been possible if you have a credit card.
Benefits of Direct Deposit
Benefits of Direct deposit:
Direct deposit involves an employer establishing an account with a local bank, and then paying employee salaries via the Internet using the bank's software (usually made available at no extra charge) or the employer's payroll software, when compatible. No traditional "hardcopy" check is written. Employee salary checks are deposited electronically directly into the employer's account at the bank, and then transferred to each designated employee account. Individual employees have the option of choosing or declining direct deposit of their salary checks.
Benefits to employers include:
Cost benefits
Reduced risk of check fraud and lost or stolen checks
Greater control over payroll and payroll expenses
Timely payment of salary checks, even when employees are away from the office
Reduced bookkeeping because of immediate payments into employee accounts (no lost checks, delayed check cashing, etc.)
Online transaction reports available immediately
Benefits to employees include:
Timely depositing of checks
Reduced time required for checks to clear
Reduced chance of losing checks or having checks stolen
No need to spend time visiting bank or ATM to deposit checks
Payments can be divided automatically among designated employee accounts
There is no cost to employees for direct deposit. In fact, many banks offer free checking services to individuals who will be paid via direct deposit.
How much should I borrow for my Home or Car?
It's always better to ask yourself "How much should I borrow?" instead of "How much could I borrow?" Rather than focusing on the largest amount of loan you could get from Home loan, or Auto loan. You should think about the amount that could comfortably fit your budget.
Working out a monthly household budget (one that includes any additional expenses that come with homeownership) can tell you what you should borrow. This approach helps you find an amount that comfortably fits your budget, rather than stretching your budget to fit the loan.
For example: If your monthly income is Tk 50000 and you expense is Tk 42000, you would have Tk 8000 as your disposable income. You should not take a loan for which you would have to pay an installment higher than your disposable income. You might be in trouble to cope up with the pressure, if your installments are higher.