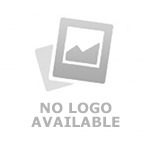 Imperial
Returns
We have a wide range of exclusive products and financial solutions customized just for you.
Imperial High Yield Account
In the world of bespoke financial services, we value how much you appreciate access to your wealth. That is why we have exclusively designed High Yield Account for you. This Account consolidates all your deposits and investments with UCB Imperial so that you earn higher interest and enjoy greater fund flexibility.
Imperial Exclusive Suite of Financial Solutions
We help you to grow your wealth by providing You, Your Family and Your Business privileged access to our exclusive range of products when you become an Imperial client. Your business will also benefit from these exclusive tools to facilitate your cash flow. We believe your business keeps your wealth alive.