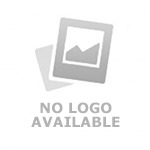 Home Loan
Home Loan
Purpose:
Purchasing apartment/ House (if old not older than 10 years)
Construction of Building
Renovation of Existing House/Flat
Customer Segment:
Any Bangladeshi (Singly or jointly with other co-owners/co-borrowers e.g. spouse/son). Employees of Govt./ Semi Govt./ Autonomous body, Employees of financial institution Employees of different Public Limited Company/ Private Limited company having Corporate Structure, Teachers of any school/ college/ university, Doctor, Engineer, Accountants, Businessman (having two years of experience both salaried individual and businessman), Land lord having significant rent income.
Min Income:
Tk.25,000 for Salaried Individual
Tk.50, 000 for Business man
Age Limit: Min 25 Years and maximum 65 years (On Loan Maturity)
Loan Limit: BDT- 1.0 crore (maximum) but not exceeding 70% of the property value.
Maximum Term of Loan: 10 (Ten) years
Service charges: Below 10 lac 1.50% & above 10 lac 1.00% on loan amount + VAT applicable as per Govt.rule
Early settlement/Partial Payment: Allowed anytime without any charges